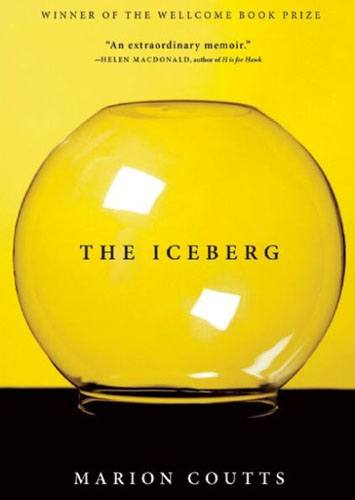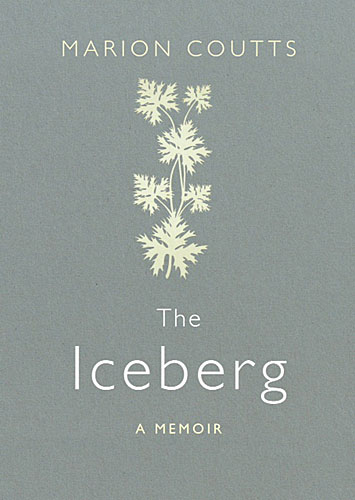 The Iceberg
Marion Coutts

Winner Of Wellcome Book Prize 2015 - details
Shortlisted for the Samuel Johnson Prize for Non-Fiction 2014
Shortlisted for the Costa Biography Award 2014
Shortlisted for the Pol Roger Duff Cooper Award 2014
Longlisted for the Guardian First Book Award 2014
Finalist, National Book Critics Circle, USA, 2017
The Iceberg is not a novel, but a memoir of sorts on art, work, death and language. The book is Coutts' response to the diagnosis, illness and death of her husband, the art critic, Tom Lubbock who died of a brain tumour in January 2011. The tumour was located in the area controlling speech and language and would eventually rob him of the ability to speak. In short bursts of beautiful, textured prose, Coutts uses words as a weapon against loss.

The Iceberg is an exploration of the impact of death in real time, a sustained act of looking that only ends when life does. It gives an account of a small family unit under assault, and the inventiveness by which they tried to stay together. It charts the deterioration of Tom's speech even as it records the developing language of his child. It navigates with great power the journey from home to hospital to hospice.

This is a highly visual book, written by a visual artist. Written with great narrative force, it is candid and illuminating. Fury, selfishness, grief, indignity, impotence, all are examined and brought to light. Yet out of this comes a rare story about belonging. The book becomes a celebration of the 'adventure of being and dying'.
Media Reviews
"...stunningly fierce, wise, impossibly gorgeous" - New York Times

"An extraordinary memoir... one of the most astonishing books. I was transfixed by it. [Coutts'] work is marvelously wrought and quite experimental, yet says very blunt things." - Guernica

"A fierce love letter-cum-elegy... This is far more than just another book about grief." - The Observer (UK)

"A memoir quite unlike any other. It has the strength of an arrow: taut, spiked, quavering, working to its fatal conclusion...an extraordinary story told in an extraordinary way." - Sunday Times (UK)

"A book that clearly had to be written...to be read by anyone who ever pauses to consider our mortality." - The Sunday Telegraph (UK)

"The writing is lyrical, textured, perfectly paced; the sentences short so that we feel Coutts's moments of panic, her quickened heartbeat... [A] startlingly beautiful and inspiring pioneer text." - The Independent (UK)

"[Coutts] chooses her words with such beautiful scrupulousness, never twisting or turning the knife of her story to exact our pity or admiration; her thought is like sensation, her descriptions of feeling are often like notes for a visual work... Her book is a homage to an exceptional man; it's also the work of an exceptional artist." - The Guardian (UK)

"Marion Coutts' account of living with her husband's illness and death is wise, moving and beautifully constructed. Reading it, you have the sense of something truly unique being brought into the world – it stays with you for a long time after." - Bill Bryson (Wellcome Prize citation)
The Iceberg, Marion Coutts
Published 3rd July 2014 by Atlantic Books
Hardback, 304 pages
ISBN 9781782393504
Books by Tom Lubbock
English Graphic
Tom Lubbock
What links the damned in the Winchester Psalter Hellmouth to a brilliant piece of anti-slavery propaganda? Who can draw an apple tree like 'a slow explosion'? Why is Max Beerbohm so lethal? How many kinds of line can you find in a picture by Patrick Caulfield?
English Graphic is a book of essays by the acclaimed critic Tom Lubbock on the subject of illustration and drawing, with the focus on English artists using graphic media; drawings, prints and watercolours.
Energetic, coherent and strange, English Graphic presents an electrical storm of ideas and illuminations provocatively argued by one of our most brilliant writers on art.
'There's no impasto in English Graphic, no overworked, painterly effects in the language to blur the perception of what you're looking at. Instead you get precision and a hairline niceness of discrimination. Both paintings and writing are the fixed traces of a remarkable act of human attention – and they induce the gratifying illusion, for as long as you concentrate on them, that your own attention is just as refined'
Tom Sutcliffe.
English Graphic, Tom Lubbock
Introduction by Jamie McKendrick
Editor, Marion Coutts
Published 18th October 2012 by Frances Lincoln
Hardback 208 pages, fully illustrated
ISBN-13: 978-0711233706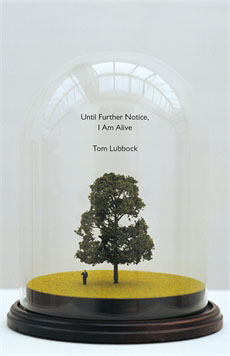 Until Further Notice, I am Alive
Tom Lubbock
In 2008, Tom Lubbock was diagnosed with a brain tumour, and told he had only one or two years to live. In this remarkable record of those years, lived out in three-month intervals between scans, he examines the question of how to live with death in sight.

'Until Further Notice, I Am Alive is an account of what William Empson called 'the human practice of dying'. And nothing in Lubbock's writing indicates that he did it with any less of the humour and intellectual curiosity that the lived by... The details are beautifully observed; the big picture is illuminated; the title is well chosen.'
Alexander Linklater
Until Further Notice, I am Alive, Tom Lubbock
Introduction by Marion Coutts
Edited by Marion Coutts and Bella Lacey
Published 5 April 2012 by Granta
Hardback Demy HB
160 pages
ISBN 9781847085313
Until Further Notice, I am Alive is now available in paperback..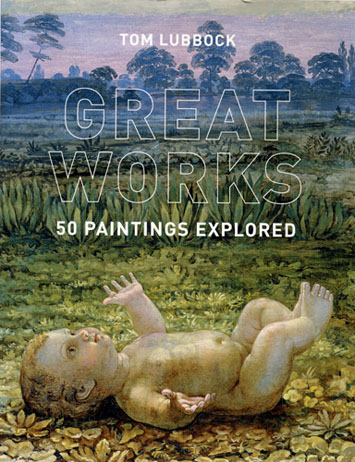 Great Works
Tom Lubbock
Here are 50 great essays on paintings by Tom Lubbock in which he talks you through his own process of thinking about art with great intelligence and humour. Always inventive and authoritative, each essay is devoted to a single painting. They were first published in the passionately argued and much-loved Great Works series he wrote weekly for The Independent, setting out a singular vision of unusual pictures, ranging from ancient to modern and contemporary, and spanning 800 years of western art. This book is simply the cleverest, funniest, most moving and most original art book you are likely to see.
'A brilliant new contraption of language is assembled before your eyes to
make you see a work of art in a way you'd never expected'
Francis Spufford.
'The revelation … borne out by all his art criticism, is how much there is in every painting to think about, even to think with; how much thought – not just instinct, luck or genius – went into the making of a picture and, in generous exchange, how much thought each picture prompted.'
Jamie McKendrick
Great Works, Tom Lubbock
Introduction by Laura Cumming
Published 6 October 2011 by Frances Lincoln
Hardback, 216 pages, fully illustrated
ISBN-13: 978-0711232839
For more info:
http://tomlubbock.com